One programme that I use everyday is ctodo which is to be found at https://github.com/Acolarh/ctodo ,and its a simple ncurses-based task list manager.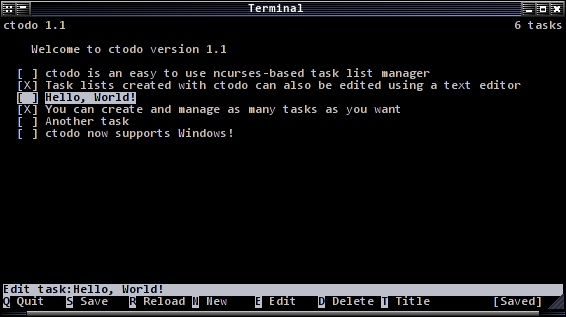 They say that pictures are worth a thousand words, so here we are, 'ctodo' in all its ncurses-glory! I do hope that you try it and enjoy it, its a very simple program but very good.
Update
This can no longer be found in the debian repos, but is on github with the link updated.